Who doesn't know the WhatsApp application, it's a very popular messenger application platform. Of course and certainly many people use it, to the extent that there are also many developers who are interested in making a modification application from WhatsApp. What is called WhatsApp MOD (modification / has been changed).
There are many versions of WA MOD which can be downloaded freely on the internet, including the well-known ones, WhatsApp Plus and GB WhatsApp. Many displays and features that have been modified, such as themes, letters / fonts, can send large files, hide the microphone button and much more. Tinkering with small and large applications still violates WhatsApp's Terms of Service (TOS).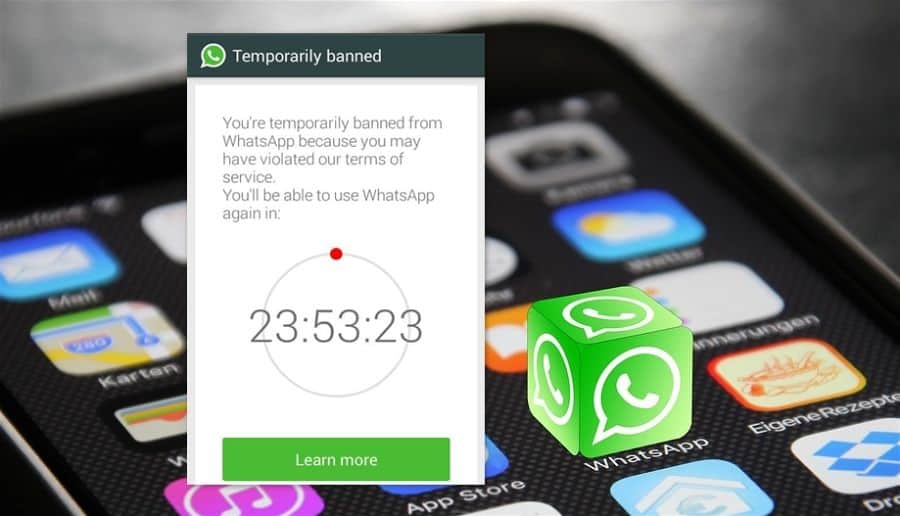 In the FAQ, this Facebook application will block accounts that use a modified version of the WhatsApp application (as mentioned above).
WhatsApp also confirms that they do not support third-party applications (mod) because they cannot validate the security of that version.
How to return a blocked WhatsApp account
For users who receive messages in the application, stating that their account is blocked, it is certainly possible that he uses an unofficial application.
Because this blocking does not cause it to be permanently blocked, but only temporarily. You only need to switch to the official WhatsApp application.
But if you still insist on using a modified application, WhatsApp insists they might block it permanently.
It is recommended to back up the chat first before switching to the official application, if you want to save your conversation.
GB WhatsApp
This method is not necessarily able to run successfully.
Wait for the temporary blocking timeout to expire.
Tap More options > Chats > Back up chats.
Open Phone Settings > tap Storage > Files.
Look for the GB WhatsApp folder then tap and hold to select the folder.
In the upper right corner, tap More > Rename and rename the folder to "WhatsApp".
Open the Play Store and download the official WhatsApp application. If you cannot access the Play Store, download the application here.
Open WhatsApp and verify your phone number.
In the Backup section, tap Restore > Next.
WhatsApp will be loaded along with the saved chat.
For MOD WhatsApp Plus users, if your chat history has been previously saved, the history will be transferred automatically to the official WhatsApp application.